---
About Me!
Hi! I'm Allison Honaker of Allison Honaker Designs, I'm a teacher by day and a creator by night, summer, and the wee early mornings. :) I love to create new gifts and products for all occasions.
I started learning a little bit at a time about building, painting, and tools as I fixed up parts of my home. I created my very first 'Teacher Sign' for my own office. I was commissioned to make two more for fellow teachers and from there, my business has bloomed. I create new products and take special requests all the time!
You can contact me at allison@allisonhdesigns.com. I love to do custom orders and requests and am confident I can make your vision come to life! Can't wait to hear from you!
Allison
My very first sign...for my own office!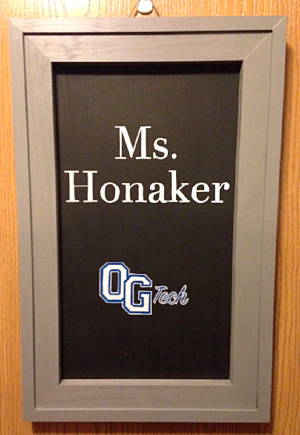 Sometimes my tools are pink! :)